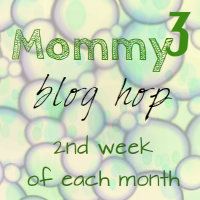 Birthday Parties are a little different at my house. The first birthday party we held was for the Big One's first birthday. We had no idea what we were doing. It was really cute, though, that our little one was walking, had no teeth and asked for "taos" for her party. So, we had a make-your-own taco bar. That was fun. She ate a lot. Had fun with her cake. It was vanilla with strawberry filling and frosting. We invited about every single person we knew in the area...and a few who didn't live close by. So, there was the Big One's ONE baby friend (she's a day younger than TBO) and an ape load of adults.
Obviously, her birthday is around Christmas...we don't generally have a decorated tree in our living room.
So, for Ms. Middle, we didn't things SO differently. We had all of the same people over, but she asked for "pee-ha" for her party. So, Papa Murphy's stuffed crust Spinach-Artichoke pizza it was. She loved it. She kept pointing and asking for more. She had a Princess themed birthday party, however; we used the same Strawberry Shortcake candle as we did for the Big One's cake. I honestly don't remember what she received for her birthday, but I remember the look on her face when she tasted cake for the first time. She LOVES sweets. I think that was probably her favorite part of the party.
For Little Baby, we did the party a lot different. Money played a big part in the reasoning for the change, also location. We happened to be visiting my Uncle the weekend before her birthday, so when we stopped at my parents that weekend, we celebrated it then. She "asked for" chicken and fries. She doesn't talk the way the other two did. She just makes us assume on her behalf and throws a fit when we guess wrong.
Basically all other parties have been at a restaurant of the Beanie Babies' choice. It's always fun to see what they will pick. This year, we had thought the Big One would have a "friend" party, but it turned out my brother was in town around her birthday and she chose to celebrate it with him. I thought that was a cute choice. I am looking forward to seeing what Ms. Middle picks this year. She asked to go to the moon this part year, but had to settle for a Mexican restaurant that we all like.
Well, now that I've shared some of our party stuff with you, how do you celebrate birthdays at your house? I would love to read your comment about it and I would love to see your post linked up with MommyCubed this month on the
Mommy Blog Hoppers
!
Facebook ** Twitter ** Google+ ** Pinterest ** NetworkedBlogs