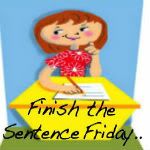 One of the most embarrassing things I ever did was...
...make a complete fool of myself in front of Josh Hartnett (and a whole huge auditorium of high school terrors, but they didn't matter, only the hotness). My freshman year of high school. Ah yes, memories. He was a smokin' hot senior and I was a tiny (literally, I was skinny then) freshman. The musical was West Side Story and I was called back for the third time. YAY ME! I was trying out for the part of Maria, however; I did not know this until it was too late. I thought I was just trying out for a part with lines, I had no idea it was for Maria UNTIL I got paired with the shoo-in for Tony (that would be Mr. Hartnett).
Since I was friends with a few juniors, I had been to several plays/musicals at this high school, and they were high caliber. I surely did not think I was good enough to be going to the lead role my freshman year. These other plays/musicals I talk about, guess who was the male lead in ALL OF THEM? You got it! So, I knew that he was going to be the main guy. He was the guy all the girls dreamed of dating, kissing, you-knowing...
So, there I was. In the auditorium, looking around and I hear my name, "Dawn? Dawn and Josh, stage right, right now." I think to myself, who's this other Josh guy? Dumb-head, it's HIM. So, I head over there and the director hands me and him scripts and says, "read the highlighted pages. You'll see the top corner highlighted, those are the pages you will be doing. You have 10 minutes." So, I looked at him, terrified, petrified. I almost threw up. There he was, hot as nothing else, here I was, a tiny little pipsqueak.
10 minutes had passed and I hear, "Dawn and Josh, center stage, start when you're ready." He starts reading his part, then it's my turn. I am red. Seriously, RED. More red than a blood colored rose. I say my lines...in English, plain English, no accent, because I'm all sorts of f-ed up from his hotness. I look around, everyone is leaning forward. Apparently it was pretty close to me having lost my voice I was so quiet. We finish our scene (I did get louder as the pages turned), but I knew I was done. He went off stage with me and said, "well, you're not too bad, a little too shy" and kissed my cheek. 'Cuz I wasn't already about to faint...
Hotness, right there.
Facebook ** Twitter ** Google+ ** Pinterest ** NetworkedBlogs
This months Fab-o Sponsors:
Save 15% on your Blurb Photo Book purchase from 1/8 through 2/14 with code LOVEBOOKS