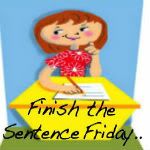 When I was younger I tried...

to perm my hair. Man was that dumb.




I am Korean. 100% Korean. My people's hair doesn't perm. There are some Asians with curly hair, my brother is one of them. Not me. My hair is straighter than what-ever-you-think-is-the-straightest-thing-in-the-world. I wanted a change, and my parents would not let me color my hair. So, I came up with the plan to perm it. My parents said ok. Most likely because they knew it wouldn't work.




I made my appointment and was all ready to go. When I got there, the lady said, "are you sure you want to do this?" My mom said yes and the lady said, "it's going to be a waste of money." My mom told her it was a learning experience. Why didn't the red flashing lights go off in my brain, telling me something was amiss. Going to get your hair done shouldn't be considered a learning experience. It should be fun.




So, and hour and a half later, I look at the finished product and was crushed. I

accused

the lady of using the wrong thing to perm my hair. I'd show you pictures, but there aren't any, and my hair was straight, so it wouldn't have looked any different anyhow.




Thanks for reading, now it's your turn to link up your post. Remember to start with "When I was younger I tried..."



...and don't forget to come back next week!
When it comes to reality TV shows, I...



Facebook ** Twitter ** Google+ ** Pinterest ** NetworkedBlogs





This months Fab-o Sponsors:








Save 15% on your Blurb Photo Book purchase from 1/8 through 2/14 with code LOVEBOOKS